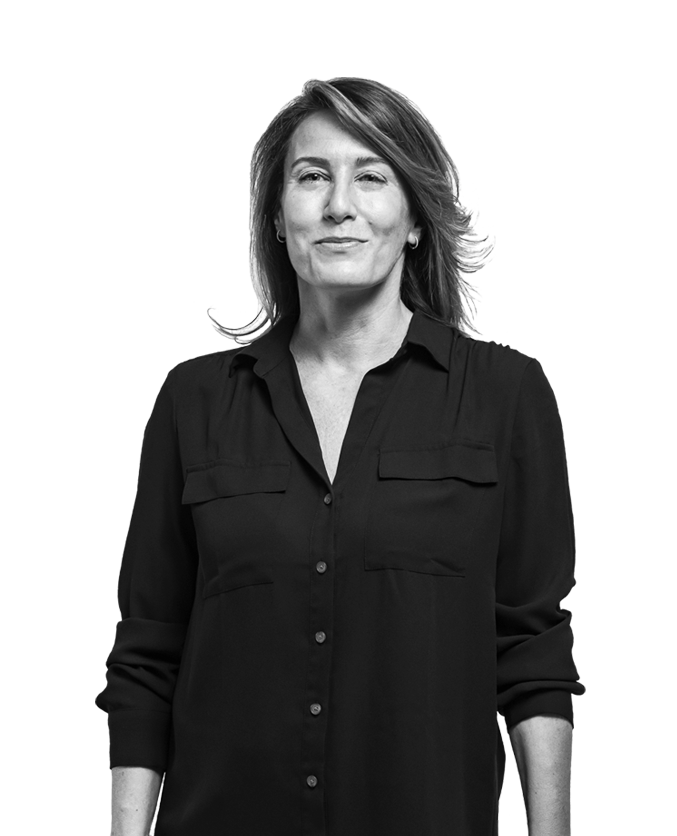 With the money I invested from babysitting as a teen, straight after university I bought an apartment and opened my first business in New York City, a neighborhood bar.

Although I later secured a 'real' job at the NBA, continuing to run the bar surely contributed to the development of a fine BS meter' that still serves me well today. It was also an unparalleled exercise in resourcefulness and decision-making.
I truly get my energy from problem-solving. Whether it's cracking the code in a game, uncovering the perpetrator in a novel, working out terms in a business contract or collaborating on social challenges. My love for emerging tech is rooted in this love for problem-solving.

I've been fortunate to have been on a great number of teams that have pioneered industry-changing products and business models in sports, entertainment, tech, and conservation. Never just anything I have done alone. Even surviving my first Burning Man, took a village to get me through, but every personal and professional experience I engage in must be a learning and growth challenge pushing me out of my comfort zone.
And unsurprisingly, some of my most important allies today were once my most ardent adversaries. My father, a small-town lawyer who usually ended up representing those he once argued against, taught me that such connections tend to be stronger when they come from different angles, but you always need respect and transparent communication to maintain such relationships.

Today, as I've evolved in my professional pursuits and what is important to me, I relish in surrounding myself with a diverse community of forward-thinking people who share in my conviction that monetary profits must also come with a focus on people and planet.

It's a tough balance as monetary profits do harness the longevity and autonomy of impact-driven ventures. So how can we use emerging technologies to improve the lives of all living creatures on this planet and make it last?
The stubborn drive of the LUMO team to make the world a better place and their relentless flair for finding and connecting talent, ideas, and momentum, is what drew me to this initiative. I could sense it, before I could see it.

With LUMO we are here to turn the business challenges of our portfolio companies into opportunities and global social challenges into solvable puzzles.

As a venture advisor at LUMO I am especially excited working with first-time and female founders. I put my 20+ years of personal and professional experience on the table. Yet it is up to them to leverage. Any idea is nothing until someone is motivated enough to see it through.

My mother was a teacher and my dad an attorney. I recall feeling proud and inspired, witnessing the joy and appreciation on the faces of their former students and clients. Likewise, their mutual love of animals was engrained in me from the start. I wanted to ensure I always helped people and the earth's creatures the way they did.

Founders will encounter hurdles and opportunities at all phases. I hope my counsel is valuable to them on an evergreen basis.

Some say I should be putting my experiences across industries in a book. I like the idea, but for now it's another entry on my very long to-do list. For now, I'll prioritize sharing these perspectives and lessons personally and selectively with people and causes that inspire me.

I have never been able to draw a line between the personal and professional. Pushing and stretching myself in every direction in the first two decades of my career taught me that my own health and happiness are just as important as with whom and what I work on. I make it a point to work with people and on projects that allow me to grow and motivate me to get up in the morning.