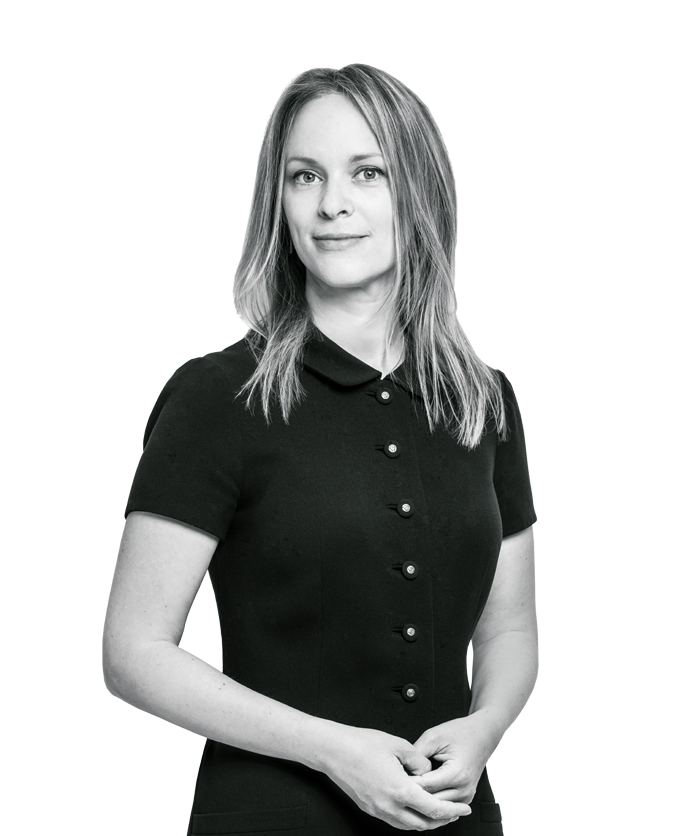 As LUMO Lab's Impact Officer and Coach, I want to be part of creating a world that doesn't need saving. So how do I do that?
To me personally, impact means helping the changemakers of today be as impactful as the planet and society need them to be, while making their lives more successful, joyful and meaningful.
I deliver on this mission by serving changemakers on their inner and outer journeys to positive impact. That dovetails nicely with my prime directive at LUMO Labs … to help our tech startups become as impactful as possible.
Being LUMO Lab's first ever Impact Officer and Coach feels like a natural extension of my strengths and experience. Over the last years, I coached next-generation members of family offices from around the world on their road to becoming impact investors. I initiated and led the Personal Development Program at the Center for Sustainable Finance and Private Wealth at the University of Zurich which has collaborated for years with the Initiative for Responsible Investing at Harvard Kennedy School. I stay close to the center as their Specialist Fellow for Personal Development and Coaching.
Since I was a child growing up in Switzerland, my passions have been service, impact, growth, relationships, creativity and art. But it took me a while to connect the dots to realize those ambitions.
My story goes like this: Ever since I was a little girl, I wanted to make the world a better place.
When I was in kindergarten, having impact meant making the largest number of people happy. So, I launched a career as a clown on my seventh birthday. Little did I know that 14 years of clowning would follow and that with my makeup, outfit and red nose, I would gain a treasure trove of insights into people, motivation, mindset and group dynamics.
It was never about me but about how I could make the group have the best experience. Only in hindsight did I realise I was developing leadership skills that would take me to the global stage.
I was still in high school descending on an escalator at the grocery store with my mother when the principal of my school was going up the other side. He told me as he passed by: "I just thought of you! Would you like to put together a team that competes for the honour of being the Swiss delegation for the European Youth Parliament?" Of course, I accepted.

Our team won.
It was incredibly important for me to take my engagement to the international stage at such a young age and connect with other passionate changemakers from across the continent. I ended up leading committees at the EYP for several years in numerous countries, bringing together youth from varied backgrounds and moving them toward a common, meaningful goal.
My quest to have a positive impact has taken me on a journey to embassies, academic conferences, foundation board meetings at the heart of the financial world as well as to meals with farmers in the Indian desert. I created once-in-a-lifetime events with billionaires to discuss the meaning of success and money as a tool to transmit values, not only value, with inheritors from other leading families.
Then, one day, I had tea with a good friend from the impact space … a moment that changed everything when he suggested I should be a coach. I dismissed it. I didn't even know what coaching was. Exactly one year later, he sat me down for a longer conversation and asked me why I had wasted a year without following my calling.
Now, I took it seriously. After that, I went to a quiet lake, sat down and reflected. I realized I'd successfully climbed the ladder only to realize that I was on top of the wrong building.
My friend's advice to become a coach wasn't so far-fetched. My mother is a developmental psychologist, so I was immersed in the methods right from the cradle. I Googled "coaching," and the rest is history…
I took it very seriously, invested years of my life into professional training and certification, my own personal transformation, with the goal of becoming the most valuable coach I could be for my clients in service of my mission.
I promise that I'm rooting for the startup founders! I'm on their team, helping them figure out 1) what impact they want their venture to achieve, 2) how they might stand in their own way of their success, and 3) how they can show their positive impact to investors.
There is a saying: You cannot NOT communicate. I like to add: You cannot NOT have an impact. The question is: Are you conscious of the impact you're having? Is your impact net positive or negative?
Your positive impact is a measure of how mindful, creative and courageous you are. Whenever you are ready to open a new chapter, I help you upgrade to the next level in your life and realize your full impact. If you want to change the world, start with yourself.