Draper's Silicon Fall Pitch Prize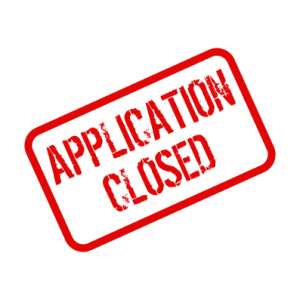 Draper's Silicon Fall Pitch Prize
Win the Golden Ticket to the Draper University Hero Training Program
The opportunity
This summer presents the unique opportunity for software and smart hardware startups to win a golden ticket to the five-week Draper University Hero Training program in San Mateo. This ultimate Silicon Valley accelerator experience is designed to provide founders with the skills, mindset and network to take their ventures to the next level with unprecedented speed and impact.
Golden Ticket
Tuition & Stay: Draper University Hero Training from October 4 – November 7, 2022. Five-week entrepreneurship program, eight modules, numerous speaker sessions, workshops and team activities. On-campus accommodation and co-working space in downtown San Mateo, California, USA. Value: $14.000. Offered by Draper University.

Experience: Immersive, once in a lifetime, new horizons, personal and professional growth, energy, sun. Value: priceless.
Network: Startup experts, founders and VC's, new mentors and friends. Value: priceless.

Pitching Finals
July 5, 16:00hrs CET – 19:30hrs CET
High Tech Campus Eindhoven
Submission deadline: June 26, 2022.




More about the opportunity
Draper's Silicon Fall Pitch Prize competition is the result of a partnership between LUMO Labs, Draper University and LUMO Labs' local ecosystem partners Oost NL, BOM, LRM and High Tech Campus Eindhoven.
The partnership underlines Draper University's commitment to connecting and supporting global innovation hubs as well as their emphasis on diversity and inclusivity concerning the program's participants.

Draper University was founded in 2012 by the legendary Silicon Valley venture capitalist Tim Draper with a vision and belief that in order to change the world, we have to change education. Through hands-on training, an innovative curriculum and thought leadership, Tim Draper brings together young entrepreneurs, startup founders, executives and investors all under one roof.

As avid supporters and promotors of the Eindhoven region's distinctive ecosystem for software and smart hardware, High Tech Campus Eindhoven, Oost NL, BOM, LRM and LUMO Labs have made it a habit to join forces to create unique opportunities for impact-driven emerging tech startups to gain global exposure and traction.
Draper's Silicon Fall Pitch Prize clearly presents such an opportunity.

The competition
Startups are invited to submit their pitch decks and motivation via goldenticket@lumolabs.io until June 26. The competition and all related communication is coordinated by Ula Matlak. Any questions concerning the competition, criteria and/or the final event, can be directed to her via ula@lumolabs.io.

The jury will convene on June 27 and 28 to evaluate and discuss the submissions and will select the six finalists for the live pitches. All applicants will be notified on June 28 whether or not they have been selected for the finals on July 5.
The finals
The finals of Draper's Silicon Summer Pitch Prize will take place on Tuesday July 5 in presence of the jury. They will be held at the Conference Center High Tech Campus.


Each of the six selected finalists is allowed two attendants. One presenter, who will pitch on stage, and one supporter who can contribute to the Q&A with the jury after the pitch. Each pitch can be no longer than five minutes. The maximum duration of the Q&A after each pitch is ten minutes.

Two representatives of the Draper University will attend the event from San Mateo via live stream.

After the last pitch and Q&A, the jury will deliberate and will also consult the Draper University representatives for additional input and insights. The winner of Draper's Silicon Fall Pitch Prize will be announced around 19.30hrs CET.